WorkWell Learning Networks
Worksafe Victoria, in partnership with the Department of Health and Human Services, launched the WorkSafe WorkWell program in April 2017. The program's WorkWell Learning Networks aim to promote mental health and wellbeing and prevent mental illness and injury amongst vulnerable working cohorts of staff.
As part of servicing member enquiries, the Workplace Relations team identified an opportunity for our members and submitted an application to WorkSafe Victoria for funding to support the development of a Learning Network within our association. We were successful in obtaining the funding for a 21-month project period.
About AHA (Vic)'s Learning Network
The Learning Network is an opportunity for employers and staff collectively to
Identify what are the primary causes of workplace mental injury by reviewing 11 pre-defined work related factors
Gather both qualitative and quantitative data to assess where are the pressure points within the industry
Develop tools, interventions, resources and training to address the issues highlighted above
Implement the above tools, resources, training within participating venues
Asses if the above tools, interventions, training have had a positive outcome for improving workplace mental health
Share the knowledge which will include tools, training and resources with the wider AHA (Vic) membership for sustainability across the industry.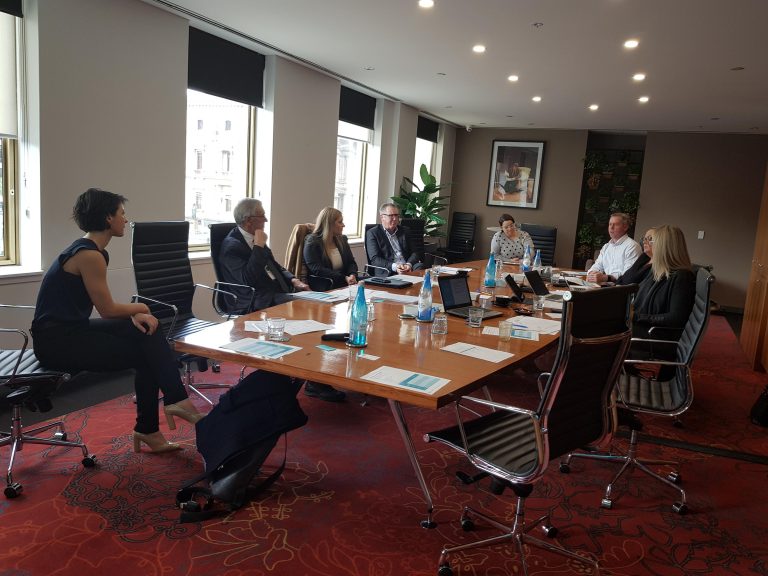 As a member of AHA (Vic), you will receive access to our knowledgeable workplace relations team including the great resources, training and materials which will be developed by the Learning Network during the funding period.
We encourage all publicans and hoteliers to watch the Learning Network carefully and come along on the journey as we learn and assess what works and how this can be of value to your venue and your brand but most of all to our industry.
Contact Us
To learn more about the Learning Network please contact AHA (Vic) on (03) 9654 7100.